FOUNDER // PRINCIPAL DESIGNER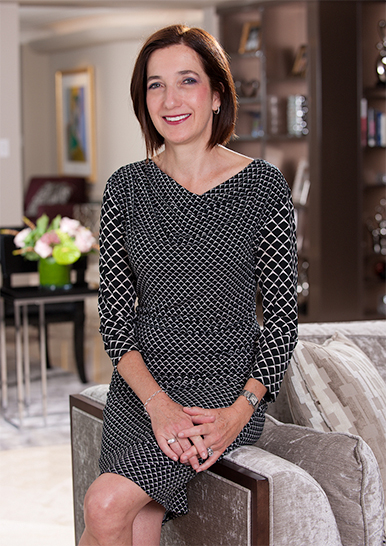 Catherine Montague is the founder and principal designer of Montague Design, a Pittsburgh-based interior design and international sourcing firm. She was born in Paris, France, studied international business at the Ecole Supérieure des Praticiens du Commerce International near Paris and at San Diego University, and interior design at the Fashion Institute of Technology, New York City.
Catherine has worked under the expertise and guidance of renowned New York City interior designers Timothy MacDonald and Sandra Nunnerley. From design concept through construction project management and installation, no detail was too small. She gained appreciation for the collaboration between clients, contractors, suppliers and designers.
She experienced the high-end New York City interiors retail environment by working with the talented Barbara Ohrbach who owned Cherchez—one of the first and finest home furnishings stores in Manhattan—and then at the Polo Ralph Lauren flagship store, where she learned the value of delivering impeccable service to discerning clientele.
Catherine holds the LEED AP Interior Design+Construction certification and is accredited in Leadership in Energy and Environmental Design, allowing her to advise clients on creating a healthier environment with green sustainability.
Her French heritage, studies of English, German and Spanish, a love for travel and discovering culture differences as well as the opportunity to live in many cities, inform Catherine's design point of view with an international flair.
From homes large or small, in the suburbs or city, to business environments and in locations from California to Paris and points in between, Catherine works passionately to create spaces that blend form and function, high and low, and modern and classic styles on all budgets.