COMPLETE INTERIOR DESIGN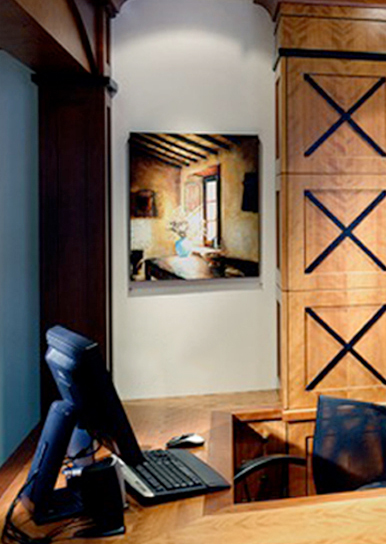 For more than 25 years, Catherine Montague has been designing beautiful, timeless, sustainable and efficient interiors for homes and offices in the Pittsburgh region and beyond.
We offer complete residential and commercial design services.
Our complete residential and commercial design services range from consulting on construction and renovation design details to selecting new colors to update your space and helping you complete your new look with furniture, window treatment, art and accessories.
Catherine is qualified to create sustainable environments.
As LEED AP Interior design + Construction, Catherine is an accredited professional in Leadership in Energy and Environmental Design. With a solid understanding of the foundation in green building principles and practices, she can help clients create a healthy environment with green sustainability.
We collaborate to make your vision reality.
When we collaborate with you, we believe it is our job to take your ideas and craft them into a room design that will incorporate your vision, infuse your space with vitality, and provide an agile design that can be updated easily as the space is lived in. Being a part of this process is both extremely gratifying and exciting for us.
VIEW TESTIMONIALS
EXPLORE THE PORTFOLIO
CONTACT THE FIRM
MEET CATHERINE